From architecture and aviation to hospitality, municipal management and even roofing, I've proven myself to be a versatile writer who easily adapts to any subject matter. I've ghostwritten columns for TV personalities and written for CEOs and executive directors. On the editing side, I've sent hundreds of magazines to print (or posting) with confidence.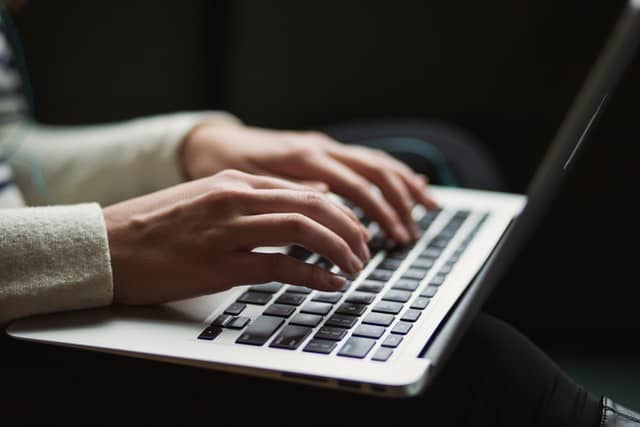 Writing
Stories that engage readers and make an unforgettable impression.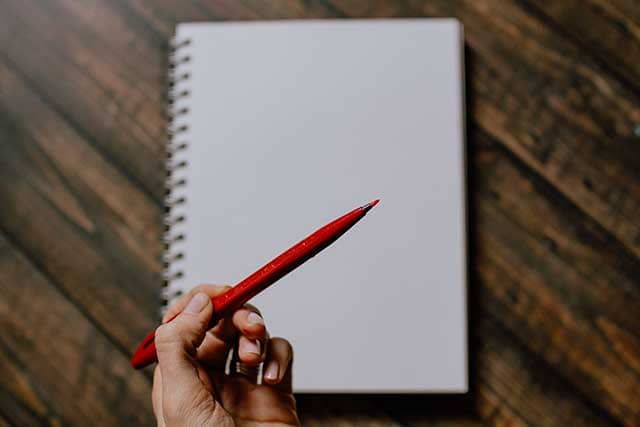 Editing
Professional advice to help you polish your written work.
Ghostwriting
Transforming your ideas into effective, impactful copy.
 writing
Everyone has a story to tell, but some people need a professional storyteller to make their tale unforgettable! As a writer, I love nothing more than uncovering that one nugget of detail that hooks a reader from the very first paragraph.
I specialize in creating a wide variety of content in a deadline-driven environment, from personal and company profiles to feature-length stories to punchy news pieces. I work with you to ensure I understand your needs and tailor my services accordingly.
When I write for publishing firms, they often tell me I am one of the most effective writers they've ever hired. In fact, it's not uncommon for their clients to request my services for a particular story. Regardless of the assignment, I treat interviewees with the utmost respect and professionalism before delivering fact-checked copy that is ready for publication!
Email me to discuss your writing needs.
How I've helped clients
With 20+ years of publishing experience, I can zero in on what makes your story special!
 editing
Have you written a professional article that needs some pizzazz? Perhaps you're working on a new website and need someone to help you tell the story of your business. Or, maybe you've finally finished that novel and you need a keen set of eyes to weed out the typos and flag any inconsistencies in the text.
I can help you focus your thoughts and hone your message for maximum impact.
Contact me for simple proofreading or more substantive copy editing.
Looking for an eagle eye?
Spelling and grammatical errors leave the wrong impression – I can help you weed them out!
 Ghostwriting
Are you too busy to write your upcoming column or report? Would you love to share your expertise in a blog but don't have the time to write it yourself?
Let's talk about how my writing can capture your voice!
Email me at [email protected] or fill out this form for a free consultation.
SHARING YOUR EXPERTISE
As a professional in your industry, you have knowledge to share. I can help you get the word out!
Lisa is a wonderful writer; she has been writing for a number of trade and professional magazines that my company publishes for a number of years. It's not uncommon for the sources she interviews to reach out to me afterward to compliment her or thank me for the opportunity to work with her. I couldn't recommend Lisa enough to anyone needing the services of an excellent writer.
Jill Harris
Publisher, Lester Communications Inc.
Lisa is an extremely proficient writer and excellent communicator. She worked with multiple professional and trade association clients, and consistently provided superior editorial support, content and exceptional customer service. She could always be relied upon to curate content, for any industry, that was informative and well received by readers. Naylor continues to utilize Lisa as a freelance writer, knowing we will always receive a well written, top-notch article. I highly recommend Lisa for any writing or editorial needs.
Kim Davies
Director, Partner Development, Naylor Association Solutions
Lisa Gordon is a talented writer and editor who brings creativity and strategy to her work. In the years I worked with her at Naylor Publications, I found her to be an excellent project manager, a detail-oriented editorial professional, and a natural leader. Responsible for many clients, and balancing a heavy workload, Lisa was always extremely professional and cool under the pressure of very demanding deadlines. I would recommend Lisa to anyone in need of a great writer, editor or editorial project manager.
Janine Druery
Senior Communications Manager, Azrieli Foundation
Lisa is a very experienced editor with expertise in many specialized fields, including aviation. She works quickly but thoroughly, and manages to remain unfailingly courteous and calm, even while juggling multiple deadlines and competing demands: in short, a talented professional.
Sarah B. Hood
Freelance Writer
I have had the pleasure to work with Lisa over the past five years in my role as President/CEO of CornerStone Dynamics. Lisa has helped me and my organization by providing editorial guidance and services regarding my article and book publications. Her talent to get to the heart of matters, her ability to understand what the reader wants to hear, and her professionalism and ethical behaviour shines through in all of her work. I highly recommend her services!
Adriana Girdler
CEO, Cornerstone Dynamics
Lisa is a capable professional writer whose articles have satisfied my most exacting clients. When I assign an article to her, regardless of the subject matter, I am confident that the result will be careful, thoughtful, well-researched and thoroughly edited. I can always count on her to deliver projects on time and with extra steps taken to ensure accuracy. It is not unusual for clients to specifically request her services for their publications. I'm pleased to give Lisa my most enthusiastic recommendation.
Andrea Nemeth
Content Strategy & Development Manager, Naylor Association Solutions
Lisa personifies excellence in journalism and management. I have worked with Lisa on a myriad of projects. She is a writer's editor. Always enjoyable tackling projects with her.
Jeffrey Reed
Leading Canadian Communications Professional
Let's talk about
your

project!
Contact me for a free consultation.